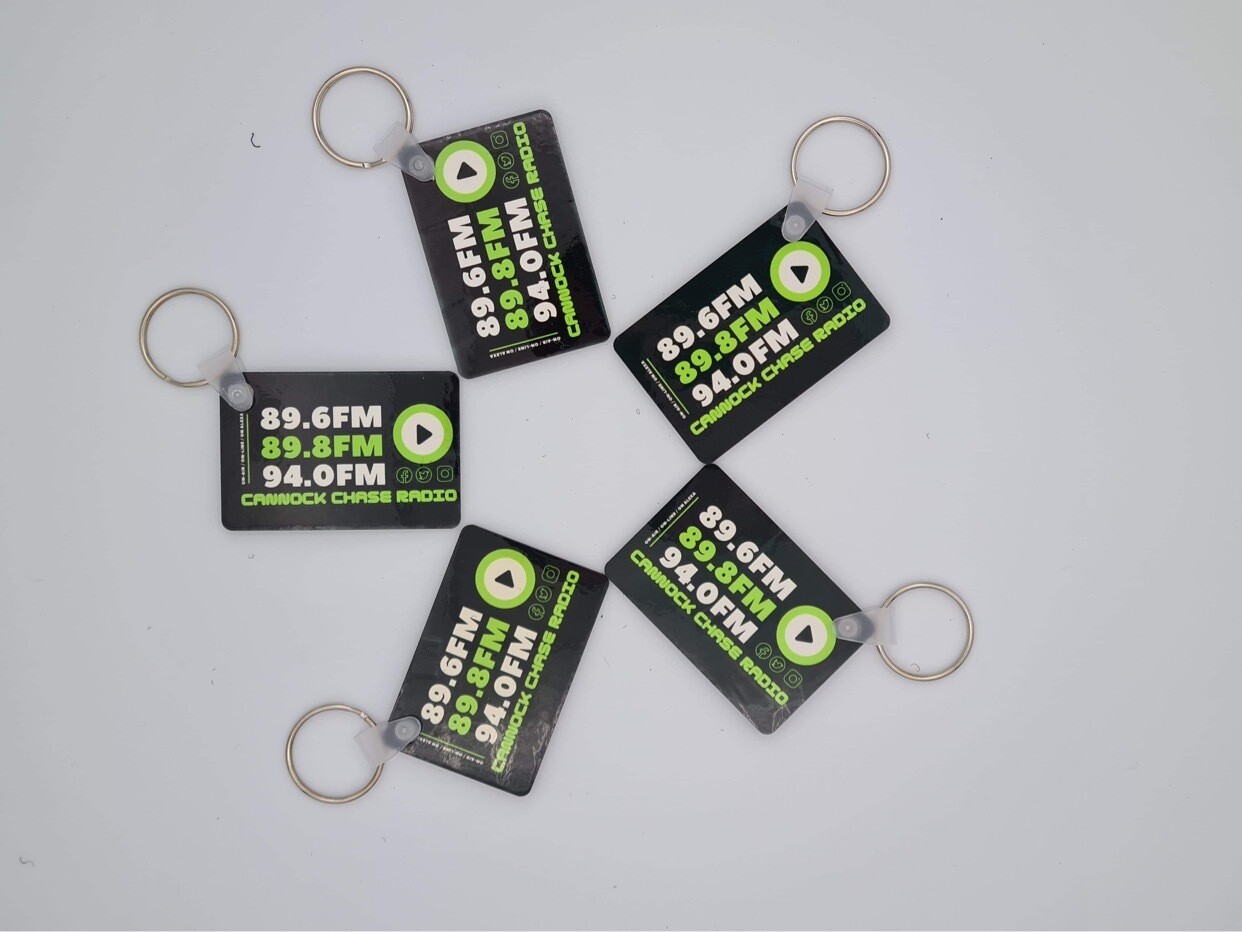 I have Cannock Chase Radio FM on my radio most of my day. The fantastic combination of great music and brilliant friendly presenters keeps me smiling and singing along. Truly interactive with their listeners, they genuinely care about supporting local businesses and our community. Switch them on and join the family!
I love CCRFM because it's all about community, family and great music. What more can you ask for?
We love listening to CCRFM whilst waking up to a laugh with Rob and Jane, Home Run with Paula T and Bry With A Y, Jeff Anderson, Sabe and Pop into the weekend news and weather updates.
Well, where do I start CCRFM is an amazing radio station. Plenty of laughs giggles, banter and fantastic music.ive met some wonderful people on the listeners page as well as the amazing radio presenters. Thank you for making me smile each day!
The Curve Ball is a delightfully eclectic and hugely entertaining treasure of a show. Both erudite and witty, it brings pleasure and surprise with every broadcast. One of those unique shows that make online radio such a pleasure.
We love listening to CCRFM. It has such a wide variety of music to suit everyone's taste. The Presenters are very professional, caring and entertaining and like to encourage people to interact with quizzes, requests, or posts via their listener's group page, or even by just phoning in for a chat As a Community Radio Station, CCRFM supports and gets involved with different local events and charities, meaning CCRFM is at the very heart of our Community. CCRFM is certainly a very unique Radio Station.
A great radio station with fabulous presenters, I always enjoy listening as it keeps me motivated while working!
I love Friday nights on Cannock Chase Radio. The Full on Friday schedule is the perfect start to my weekend ahead!